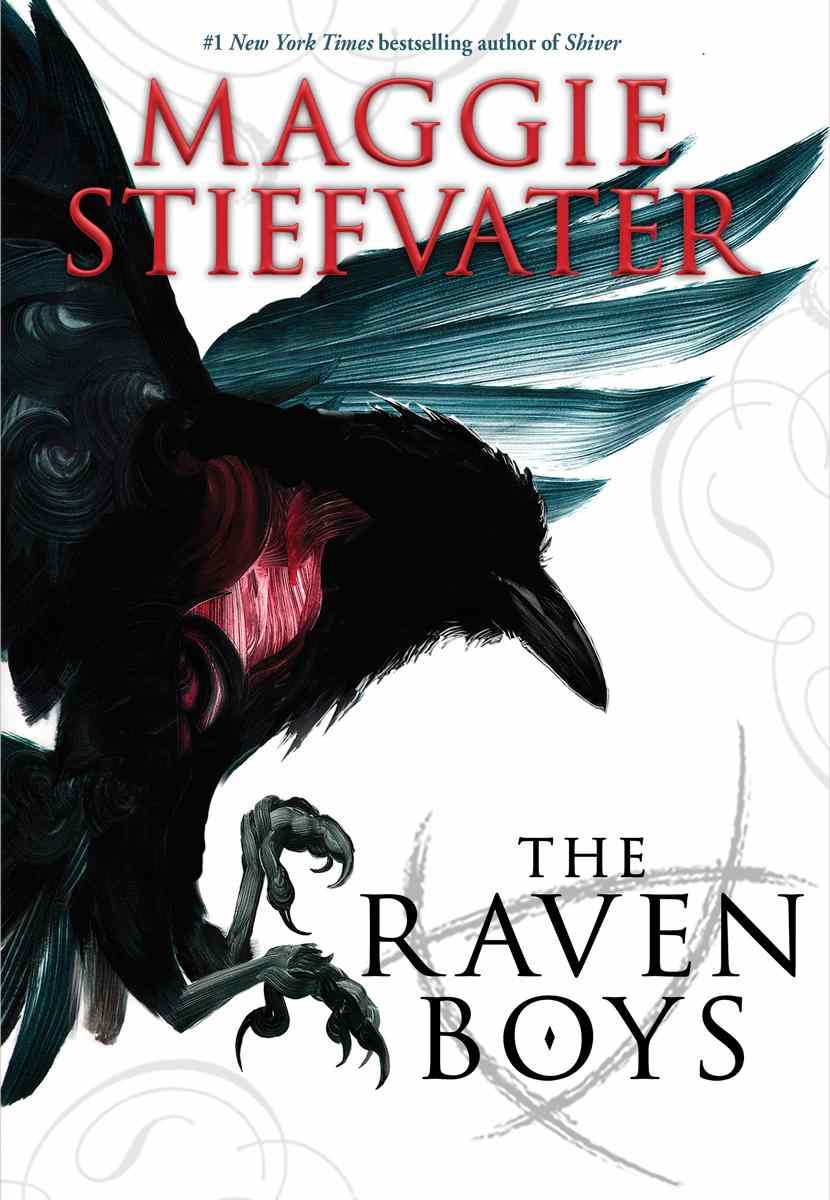 Title: The Raven Boys
Author: Maggie Stiefvater
Pages: 408
Genre: Young Adult Fantasy
Format: Paperback
My Rating: 5/5 stars
"She wasn't interested in telling other people's futures. She was interested in going out and finding her own."
Goodreads synopsis:
"Every year, Blue Sargent stands next to her clairvoyant mother as the soon-to-be dead walk past. Blue never sees them–until this year, when a boy emerges from the dark and speaks to her.

His name is Gansey, a rich student at Aglionby, the local private school. Blue has a policy of staying away from Aglionby boys. Known as Raven Boys, they can only mean trouble.

But Blue is drawn to Gansey, in a way she can't entirely explain. He is on a quest that has encompassed three other Raven Boys: Adam, the scholarship student who resents the privilege around him; Ronan, the fierce soul whose emotions range from anger to despair; and Noah, the taciturn watcher who notices many things but says very little.

For as long as she can remember, Blue has been warned that she will cause her true love to die. She doesn't believe in true love, and never thought this would be a problem. But as her life becomes caught up in the strange and sinister world of the Raven Boys, she's not so sure anymore."
My review:
It is safe to say that I enjoyed The Raven Boys immensely and can understand the hype that surrounds it. I only wish I joined the bandwagon sooner, but better late than never, am I right? I fell in love with the writing, the characters as soon as I met them and the plot kept me interested all the way through.
When I discovered there were multiple points of views, I thought I wouldn't like it as much because I usually dislike books with more than 1 or 2 POVs but this was definitely an exception. Maggie Stiefvater wrote in a way that the POVs did not confuse me, even when no name was given for us to know whose POV it was in. As I read, I got to know the way the characters thought so it was easy to identify who was narrating at what point. I feel that each character truly had their own voice.
I ADORED Blue and her Raven Boys. They were all unique and cute and I wish they were real. I think my favourite boy would be Ronan buuut they're all amazing. I loved how it was Gansey who brought their friendship together and I found it adorable that they were a tight bunch, like honestly, where one oy was, the rest of the group was most likely somewhere close. (This review is basically going to consist of incoherent words because I am in love at the moment and still fangirling. Also I am going to talk about them as one so I don't spoil anything. It's best to go in without knowing anything.) At some parts of the story, they (well some) showed raw emotions, fear and vulnerability and I think that was what made them realistic to me. These attributes they showed made them more human to me.
I swear, the Latin teacher, Whelk, is mad or something because he um of the deeds he has done. So maybe that was a tiny spoiler, I'm sorry. But the psychics I didn't mind. It was kind of cool how they could see the dead and predict things without giving away the future. (Fun fact: I don't believe in psychics and stuff, but it still fascinates me. I know, I am very strange.)
I love the way magic was incorporated into the story without interrupting the flow. Maybe it was because the story began by introducing psychics, so magic just became natural in the story. The setting was described so beautifully that I want it to be a real place so I can go and visit. This story is character-driven because Gansey and the boys + Blue wants to find the Raven King and the story is mostly taking steps to achieve that goal.
This book was actually sort of creepy – like it gave me chills as I read it (Do keep in mind that I scare easily). And it was so cool how Latin was in it too! I actually love the Latin language and wished that schools here taught I because it would be so cool to learn.
I JUST REMEMBERED! THERE WAS THIS PLOT TWIST NEAR THE MIDDLE TO THE END OF THE BOOK – SORT OF. AND IT TOOK ME BY SURPRISE AND IT WAS SUSPENSEFUL AND EVERYONE NEEDS TO READ THIS TO UNDERSTAND ME!
I think the only minor issue I had with this book was that sometimes, Gansey acted way older than his age but I guess his childhood and background is the reason for that.
Anyways, I'm hoping that in the rest of the series, nothing happens to the Raven Boys because they are officially my babies.
This was a great start to Maggie's writing and I think I will pick up more of her books in the future. Definitely continuing with The Raven Cycle though because I need to know if my babies are okay and how the story/quest ends and The Raven Boys was definitely a great start to a series.
P.S. Shoutout to Sam for getting me to read this and for listening to me fangirl (even if it was for a few minutes) and for not spoiling the series for me even though I ask the questions. You all should subscribe to his YouTube channel.